DEAL WITH IT – An Exhibition by Dave the Chimp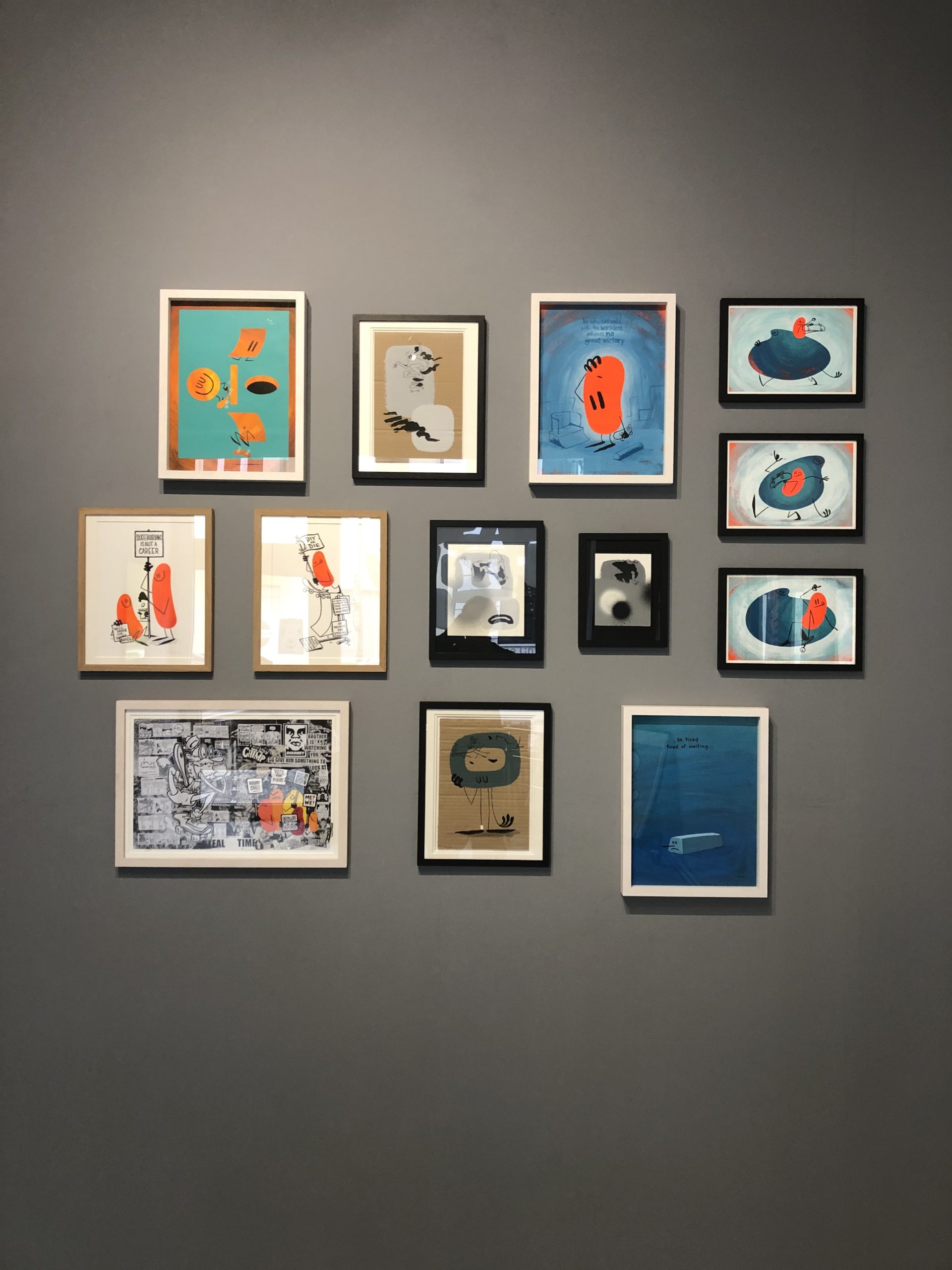 DEAL WITH IT- An Exhibition by Dave the Chimp
SKATEBOARDMUSEUM was happy to welcome Dave the Chimp to our Gallery in Berlin.
We first invited Dave to exhibit with us in 2015, where he painted the mini ramp that was the centrepiece for the 30th anniversary Screaming Hand show in Berlin.
In 2019 he was part of the SKATEBOARDMUSEUM show "Ride the Dragon" in Shanghai. And now, in 2020, we are pleased to exhibit his amazing work in our Berlin Gallery,
in the solo show "Deal With It".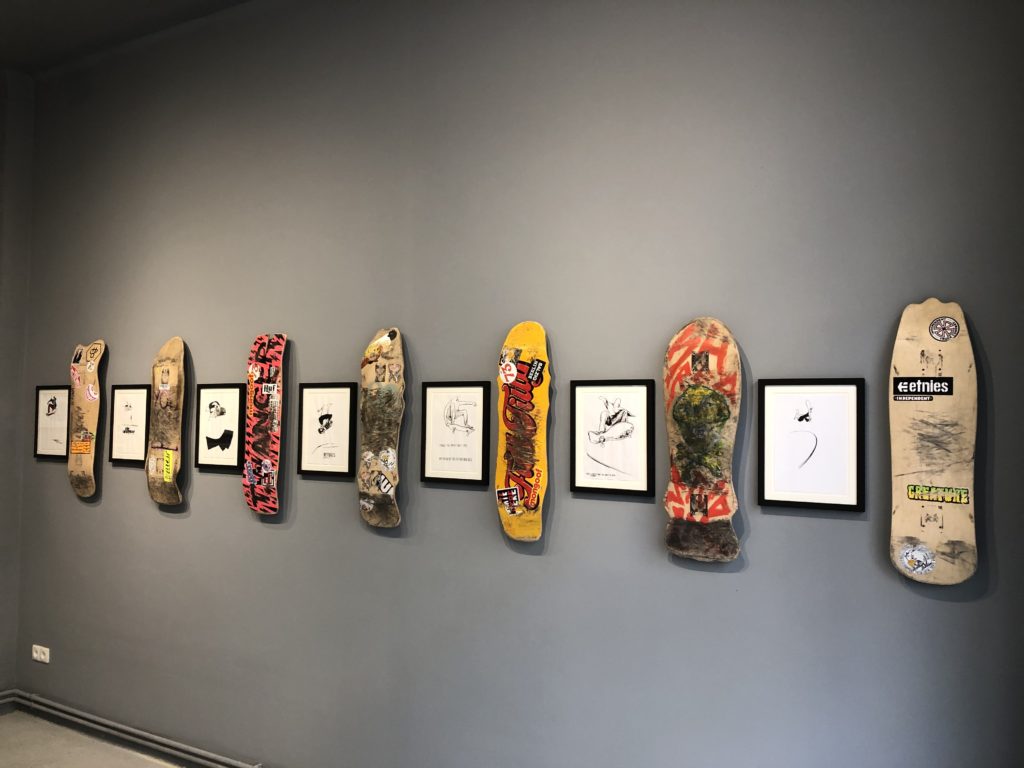 To call Dave the Chimp a modern day renaissance man would not be too big a claim.
In his latest exhibition "Deal With It" at Circylar Gallery he will be showing drawings, paintings, hand-made skateboards, a video piece, a new zine, and he even wrote – and sung on –
a track for the video.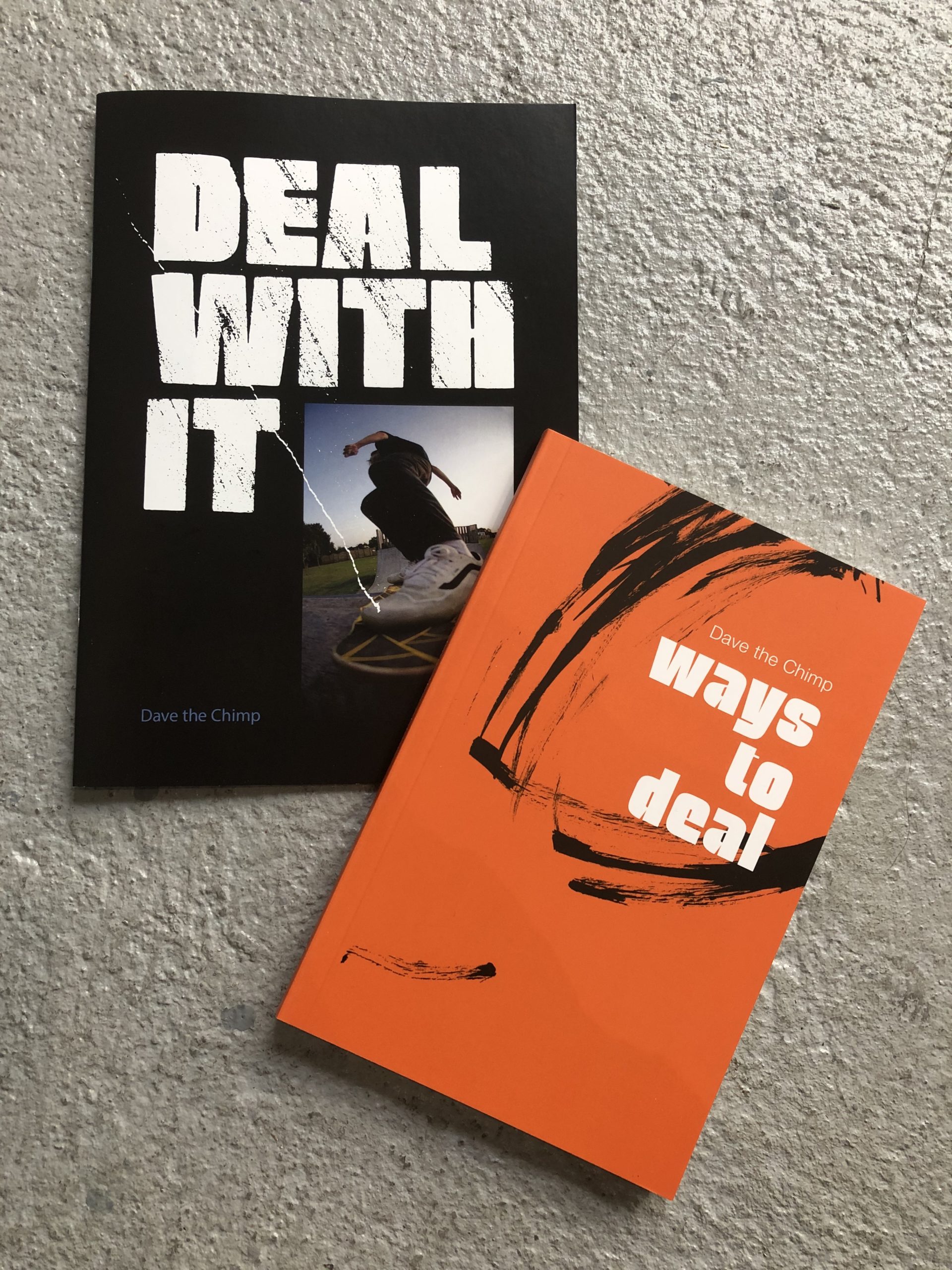 Dave has designed and built skateable sculptures in six European cities, was the first UK art- ist to design a shoe for Vans, and his skateboard graphics have been ridden by some of the biggest names in the skateboarding world, including Natas Kaupas, Nyjah Houston and Mark Gonzales.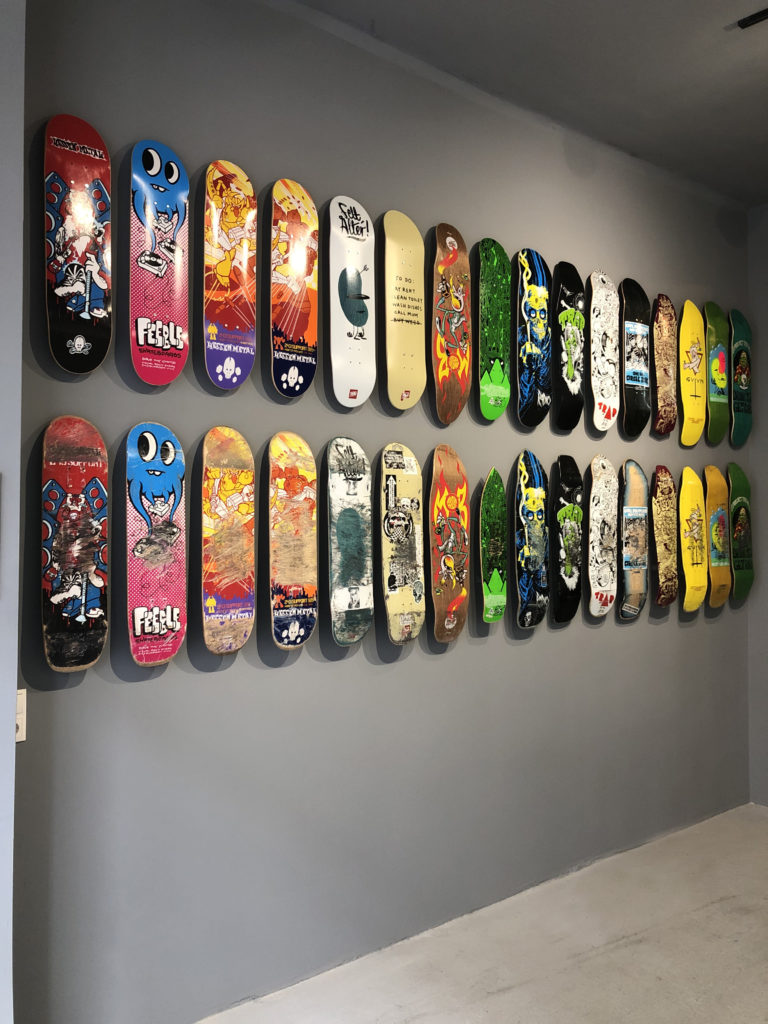 Alongside the main project "Deal With It" Dave is showing 32 boards from his archive, that celebrate his 20 years as a designer for skateboard companies. Also on show will be a number of paintings, some including his now legendary "Human Bean" characters.